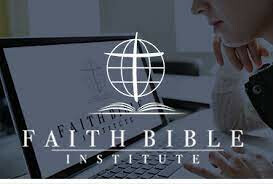 November 28, 2022 6:00pm
Contact: Lee WallaceLee Wallace
Faith Bible Institute is a life-changing journey through the Bible for every Christian. Faith Bible Institute utilizes group and online classes, fill-in-the blanks notebooks, a chronological journey through every Book of the Bible, and a systematic study of every major doctrine to produce a revolutionary learning experience. Courses include six 17-18 week semesters plus optional elective course.
Who is Faith Bible Institute for?
For Anyone who wants to learn about the Bible.
How Does Faith Bible Institute work?
Classes are filmed live and viewed by students via video at local churches worldwide.
Is there a cost for Faith Bible Institute?
Yes, there is a cost per semester.
For more details, please contact Pastor Lee Wallace, InReach Pastor.